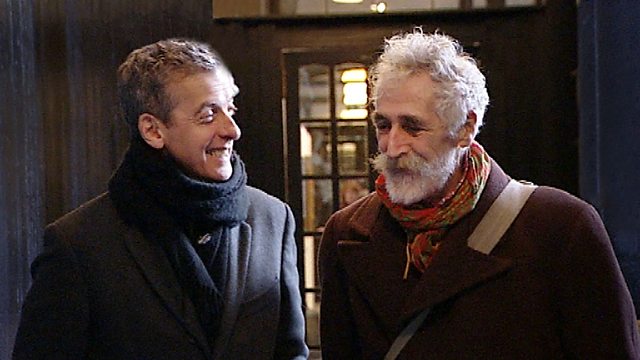 When Peter Capaldi Met John Byrne
Actor and director Peter Capaldi meets artist and playwright John Byrne at Glasgow School of Art, where both were once students.
They talk about the artistic paths they have each followed. A conversation that takes in the work of John's 1960s alter-ego Patrick and his acclaimed dramas The Slab Boys trilogy and Tutti Frutti, as well as Peter's journey from playing the fresh-faced youth of Local Hero in 1983 to the foul-mouthed Malcolm Tucker in The Thick of It.
Last on