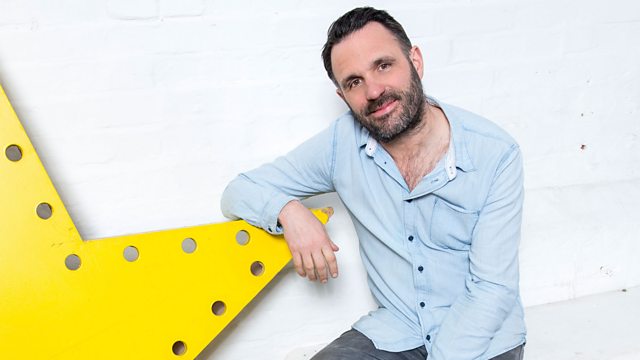 Elbow Rejects Cox.
Actor/Comedian/Writer Paul Whitehouse called in for a chat about the return of his brilliant Radio 4 series 'Down The Line'. The programme is hosted by the legendary Gary Bellamy and is brought to you by the creators of The Fast Show; Amelia Bullmore, Simon Day, Felix Dexter, Charlie Higson and Lucy Montgomery.
Elbow's keyboardist Craig Potter also called in and rejected Prof Brian Cox as a potential band member....shame...
Matt Everitt on the latest from folk/punk singer-songwriter Frank Turner and Alex Turner - Arctic Monkey's main man who has written the soundtrack to the new film Submarine.
Shaun brings the perfect morning soundtrack for any music-lover; from northern soul to new folk; rock 'n' roll to indie disco. New tracks from the likes of Anna Calvi, Maves and Grinderman delightfully massage your semi-conscious ears, along with the best of the greatest back-catalogues on the planet; be they Burning Spear, Aztec Camera, Shack, Talking Heads......need we go on?
Last on