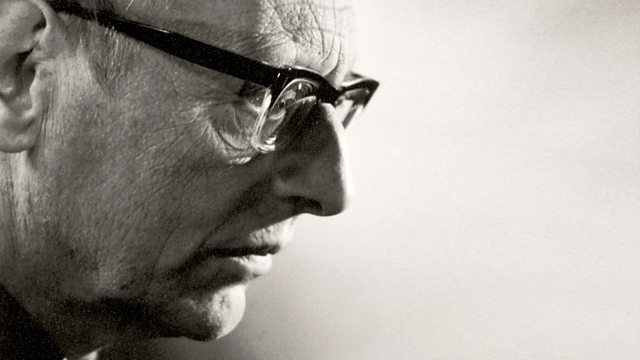 O, Fortuna!
A portrait of Carl Orff, who composed one of the most recorded works ever, Carmina Burana. But what is the true story of how this extraordinary work came about, and in particular the twisted and agonised life of its creator?
At his death in 1982, very little was known or understood about his association with the Nazi Party in Germany, for instance. Although Bavarian and living only a stone's throw from Hitler's Munich apartment, it was clear that Orff had never been an active member of the Nazi Party. But he had been arrested after the war, and although cleared by a de-Nazification tribunal the suspicion remained that he had been manoeuvring himself to become Reichsminister for Music after the 'final victory'.
The film uncovers for the first time the tragedy that befell Orff and the nightmare he endured by way of expiation. Drawing extensively on Orff's personal reminiscences and correspondence, plus exclusive interviews with three of his wives and his only daughter, a tale of almost unbelievable sadness emerges. Except that it is true.
Filmed in Germany, China, Japan, South Africa, Austria, Greece and England, the film paints a deeply moving portrait of a tormented soul wracked by guilt, whose music nonetheless shines through with undeniable sexual power.