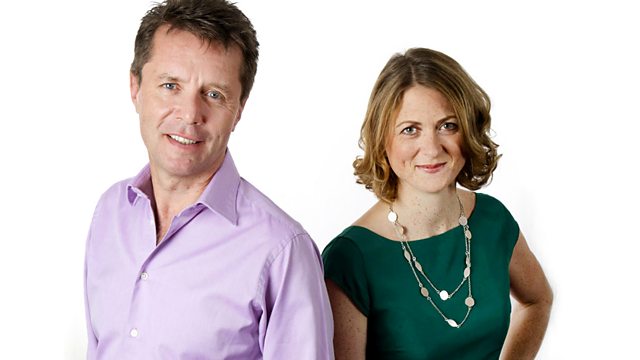 09/03/2011
Presented by Nicky Campbell and Shelagh Fogarty.
The Government is trying to reduce the number of smokers, with restrictions on the way cigarettes are displayed in shops. The chief executive of the Association of Convenience Stores is challenged on air by Rosemary Gillespie, chief executive of the Roy Castle Lung Foundation. And Conservative MP Philip Davies tells us selling cigarettes in plain packaging would be a "triumph for the nanny state".
Also, in the first hour, why talking to babies before they can speak themselves is key to a child's development according to new research; and as the space shuttle Discovery lands for the final time, we hear from a former NASA astronaut and the first woman to pilot a space shuttle.
In hour two, the Scottish government is putting half a million pounds into tackling sectarian violence in Glasgow. Former chief executive of the Scottish Football Association Gordon Smith and Professor Tom Devine discuss Old Firm rivalry and Sectarianism. Also, Adam Wishart tells us of the six months he spent in a neo-natal care unit in Birmingham, meeting the people who make life and death decisions about premature babies.
Plus Phil Hilton, former editor of Nuts magazine fires the latest salvos in the battle of the sexes, and we talk about wedding diets, as Kate Middleton confides that she is on one.
Last on