Hollie McNish, Performance Poem, WOW

Hollie McNish started writing poetry when she was only five. It took her a long time to summon up the courage to perform her work in front of an audience – she was 23 when she began at the Poetry Café in London's Covent Garden and she's since toured the UK and Europe and her CD, Touch, a collection of her poetry and live spoken word pieces was released last year. She performs her newly composed poem for Women of the World.



My body is amazing

I can almost hear her saying it

As she stands naked at the mirror

Hands clapping in applause to it

Naked, bold and proud

Her mouth open wide and round like

Wow

My body is amazing

She is one year's old and loving it

Full belly sticking out, thighs like mini tyre towers

And when she looks at her reflection she always shouts aloud like
Wow.

This body is so great!

Gazing down now

I try to do the same

Ignore the plastic advert spreads

That pass me on the way

I say 'my body is amazing'

Despite what some might say

I say my body is amazing

Despite the claims you make.

The nip and tuck and cuts and sucks that fill my walk to work each day

Enhancement ads and happiness will only come with curves this way and

if I lay in front of you today

Clothes dropped to the floor

You'd prescribe me what I could have less and what I should want more of

A tick box what could be chopped off with red pen ready hand aside your eyes deciding what to slice from lips and cheeks to bum and thighs

The lines below my eyes you say

I ought to peel or pull away

My breasts will start to sag one day

My breastfed baby there to blame

She came into the world you say

That's great

but now behold your face

your saggy stomach, baggy eyes

Stretch mark stripes you look and sigh:

My eyes, tighten

My legs, inject

My thighs, cut back

My head, perfect

My stomach, flatten

My breasts, enhance,

Don't smile, too much

Oh God, don't laugh.

As you mark me like a canvas page in circled bouts of red

I feel the need to tell you you might praise this skin instead

Cos as you chat about corrections, your plucking cuts and lasers

Briefcase stuffed with time relapses, scalpol led erasers

I take up your red pen to my cheeks and mark two stripes on either side

A naked painted warrior could be a sorer site for eyes cos

I am ready for your battles now

My body's felt the worst

No scalpol cut intense as that last damn push of birth

And I have learnt with awed amazement what my body brave can do

And now I'm marked like tribal tattoos with the tales my flesh went through

But those stripes that line my saggy stomach mark me like gold

And the folds by my eyes tell a tale just as bold

My laughter lines are deeper now because I smile twice as much

so if you palm read these first 'wrinkles' my life would light up.

Your official position is that smoothness is queen

but without any lines there's no reading between them

A storybook opening

My life's just begun and

Once upon never plays

If you cling to line one

As you try to cover the living I've done

As a human, a woman, and now as a mum

But your red pen can't rub out the night's I've not slept, the parts that I've bled or the laughter I've wept, the baby I held in the stomach that stretched, the breasts that got heavy so baby was fed, the parties I've had out, the sleep I've missed out on, the dinners I've stuffed down my throat like a python,

As you pile on the pressure to cover my life

I wonder what on earth is so wrong with your sight.

If my mind and my memory can tell you my tales

Then why can my body not tell them as well?

As our babies lie naked,

Applauding their skin

I can't wait for their lives and their lines to begin.

Hollie McNish

International Women's Day and Achievements

This week marks the centenary of International Women's Day. It is a global celebration of the economic, political, and social achievements of women past, present, and future. So how did it all begin and how is it being celebrated and what has it achieved? Jenni is joined by Jude Kelly, Artistic Director of the Southbank and festival director of WOW, Jyoti Mhapsekar who heads a women's waste-pickers co-op in India, Vanessa Ogden, Head teacher of Mulberry School for Girls in East London, and Suraiua Chowdhury, Head Girl.

Kate Nash

Following the success of her debut platinum selling number one album 'Made of Bricks', the singer/ songwriter Kate Nash, with her conversational lyrics about cups tea to bitchy girls and rubbish boyfriends, was just 20 when she was named Best Female artist at the Brit awards. After taking a year out due to exhaustion, she released her second album 'My Best Friend is You' last year. The former Brit school graduate talks to Jenni and performs her song BIRDS live on acoustic guitar.

Kate Nash

Reclaiming the Essex Girl and Other Stereotypes

Bimbo, Cougar woman, Strumpet, Stepford Wife, Yummy Mummy, and Drudge – just some of the labels regularly applied to women. Where do these stereo-types come from and do we ever admit to recognising ourselves in them? Syd Moore can be described as an 'Essex girl' because she was born there. Along with artist Heidi Wigmore she's created a card game with all the characters based on female stereo-types. Shaista Aziz is a stand-up comedian and she refuses to be pigeon-holed.

Superstrumps

Feminism - the Way Foward

Nearly half of all women in the UK do not believe they are treated equally to men, according to a new poll published on the 100th anniversary of International Women's Day. However despite this sense of social inequality and first-hand experiences of sexism, only one in five women described themselves as feminists. Has the feminist movement become too complacent and appeasing? One columnist recently wrote all this polite and smiley feminism is getting us nowhere. What are the most pressing issues that need to be addressed and is more direct action and vocal outrage the way forward? To discuss the future feminist fight Jenni is joined by Natasha Walter author of the New Feminism and Living Dolls: The Return of Sexism; and Nina Power who is a senior lecturer in philosophy at Roehampton University and author of 'One Dimensional Woman'.
Woman's Hour Power List 2014 – Game Changers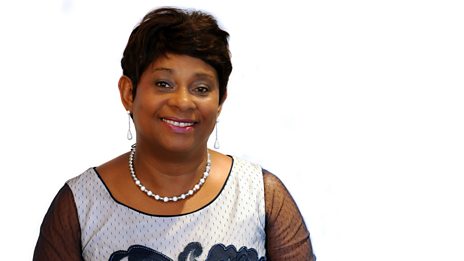 Doreen Lawrence is named number one game changer.
Woman's Hour Takeover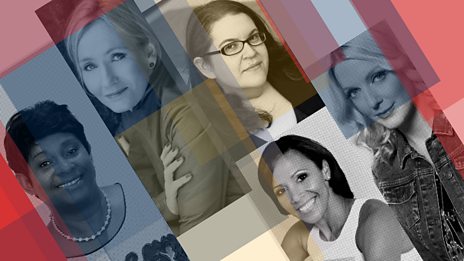 Five remarkable women take over Woman's Hour for one week.
Free downloads
Discover cooking techniques and tips to help you perfect your cooking know-how. Jenni Murray and…

Which ten women in the UK have done most to game-change the way power operates in the UK, whether in…

Woman's Hour brings you the big celebrity names and leading women in the news, with subjects ranging…