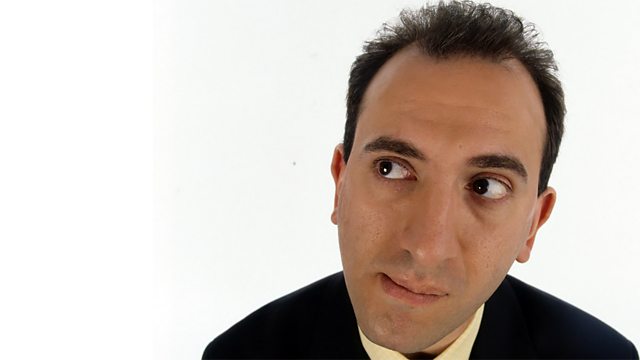 The Genius of Armando Iannucci
Siobhan Synnot guides us through a celebration of one of Scotland's top comedy stars.
As the co-presenter of Armando's first ever radio broadcast, 'No The Archie McPherson Show' in the late 1980s, Siobhan has a unique perspective on the development of the writer, director and producer behind Alan Partridge and The Thick Of It.
Throughout the Zone she reminisces about Armando's early days at BBC Radio Scotland and his unique comic talent, as well as introducing programmes featuring early sketches and archive interviews with the Glasgow-born star. Elsewhere, there are various documentaries featuring many of Armando's formative comedy inspirations such as Billy Connolly and Chic Murray and the thoughts of many of those who have worked with Armando such as Steve Coogan (Alan Partridge), Peter Baynham (The Day Today) and Jesse Armstrong (The Thick Of It).
Last on