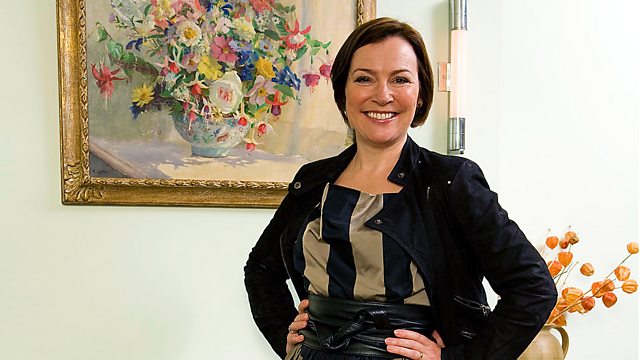 Amanda Vickery
Michael Berkeley's guest this week is Amanda Vickery, Professor of Early Modern History at Queen Mary, University of London, where she lectures on British social, political and cultural history. She is the author of The Gentleman's Daughter (1998) and Behind Closed Doors: At Home in Georgian England (2009), and writes and presents history documentaries for TV and radio, including A History of Private Life and Voices from the Old Bailey for BBC Radio 4, and the television series At Home with the Georgians for BBC2.
Many of her musical choices reflect aspects of everyday life in the 18th century - love and courtship as seen through the Northumbrian folksong O Waly, Waly and the duet Bei Mannern welche Liebe fuhlen from Mozart's opera The Magic Flute; the intimacy and religious discipline of the closet (a movement from a Bach solo cello suite); a great public event (Handel's Music for the Royal Fireworks, written to celebrate the peace of Aix-la-Chapelle in 1749; the contrast between women singers who were allowed to earn a living publicly (represented by an aria from Arne's 1762 opera Artaxerxes) and those who had to pursue their music-making only in the domestic sphere (a Clementi sonata for piano duet). There's also more recent music by Poulenc (Hommage a Edith Piaf), Miles Davis and Amy Winehouse, as well as The Housewife's Lament sung by Gwyneth Herbert (from A History of Private Life).
Part of Baroque Spring
First broadcast in October 2011.
Last on
Archive Unlocked: Two Decades of Private Passions