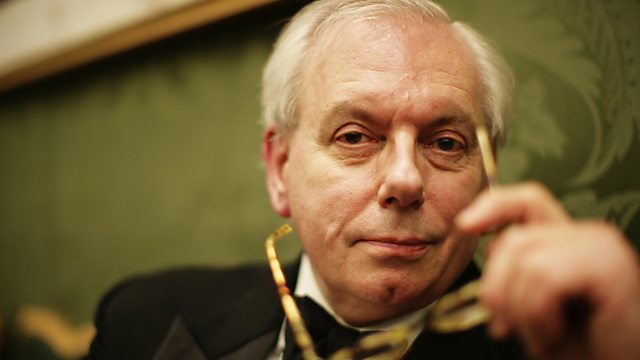 05/03/2011
Clive Anderson and guests with an eclectic mix of conversation, music and comedy.
Rory McGrath is one of our best known faces in British comedy appearing in They Think it's All Over, QI and Three Men in a Boat. His latest book 'The Father, the Son and The Ghostly Hole' describes his Catholic upbringing. And then, as a teenager in crisis, he abandoned his faith, entered the God-forsaken world and embraced its evil ways with a spring in his step.
David Starkey is one of our most distinguished historians. But how will he go down in front of a class of disillusioned teenagers in Jamie's Dream School? Jamie, determined to inspire the youngsters, has filled the school with extraordinary teachers in a bid for them to give education a second chance. As their history teacher, David introduces them to some seventh century 'bling' and next week, ends up being sent to the headmaster's office!
He's played Mark Anthony in Rome, and the Black Prince in A Knights Tale. James Purefoy returns to the big screen to star in Ironclad, playing a Templar Knight in the blood and guts historical drama set in the England of the 13th Century.
Nikki Bedi talks about The Pile of Stuff at the Bottom of the Stairs. It's the title of Christina Hopkinson's latest novel and it's about men and their irritating behaviour. Woman are good at making 'to do' lists but what happens when you apply it to your love life and start making lists of his annoying habits...
Honduran Aurelio plays the title track of his critically acclaimed album 'Laru Beya' which reflects his Garifuna culture which fuses African and Caribbean roots.
And from country-rock singer/songwriter Jessica Lea Mayfield who performs Blue Skies Ahead from her latest album Tell Me.
Producer: Cathie Mahoney.
Last on