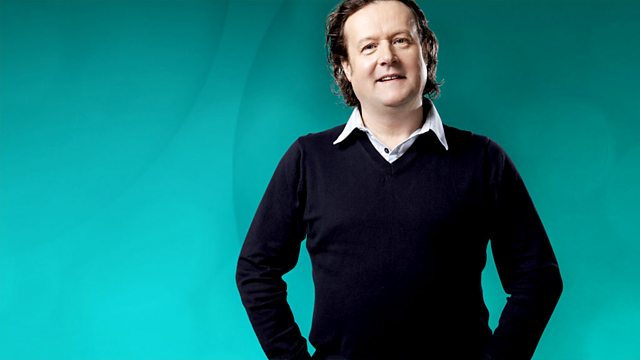 08/03/2011
There's only one way to get through the night with a smile and that's with Alex, AKA the Dark Lord, on the Best Time of the Day Show. This morning, more angry mums slapping umpires with slippers in "Sport Spotting"; forget the Amy Winehouse t-shirt, we want the Amy Winehouse bottle-vodka-hidden-in-beehive-wig, it's "Merchandise Mischief"; and tell us the worst thing you have ever stood in, in "Step, Toes and Dung". More Pause for Thought at 3.20am and the doors for the 4.15 One-Off Canteen are open once again.
From Lester's Library there is a track from ZZ Top and something new from The Goldberg Sisters, while your choice from the Listener's Library is a 90s gem from Orchestral Manoeuvres in the Dark. There is more from Album of the Week by REM and Record of the Week by Taylor Swift.
Alex is armed with the Drums of Pun, the Mallet of Stupidity and the Squeal of Campery; you won't get the chance to even think about sleeping!
Last on