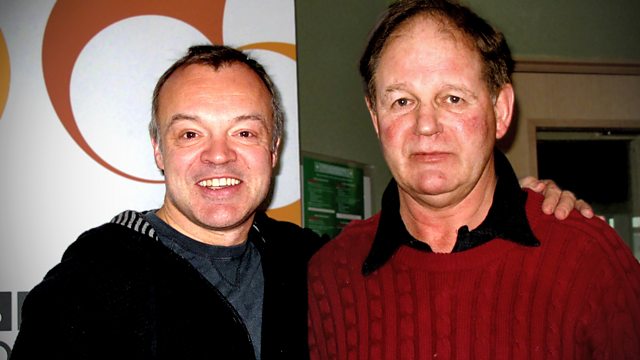 Author Michael Morpurgo and actress Freema Agyeman joined Graham
'War Horse' author Michael Morpurgo generated an amazing response this week when he joined Graham to chat about his most famous book and the 30 year journey it's taken to Broadway and celluloid.
Aside from debating with Graham the definition of 'next Monday', actress Freema Agyeman explained why she's never been to a 'Doctor Who' convention and how her 'Law and Order: UK' co-star Jamie Barber saved her from a killer bookshelf!
Plus there was an interesting contrast in this week's 'Grill Graham' dilemmas - Elaine had the nice problem of having won a holiday and not knowing who to take, while Elizabeth in Pooksgreen's dilemma was she had not one iota of excitement in her life and had no idea how to bring it back.
For crimes against music, Amy Clarke from London is GUILTY, GUILTY, GUILTY - she was responsible for suggesting this week's 'I Can't Believe It's Not Better' song - 'There's No One Quite Like Grandma' by the St Winifred's School Choir. Shame on you, Amy.
And in this week's 'Tune with a Tale', Majella McColgan gave us her spin on 'Old Tige' by Jim Reeves, a sad tale involving a ghost dog. Majella was so delighted to be receiving the 'Tune with a Tale' coasters that she's contemplating redecorating her whole house to match their colour scheme...
Last on