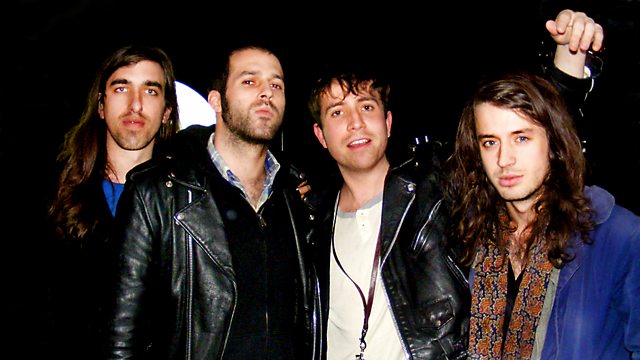 With Daniel Sloss & Crystal Fighters
Grimmy is back after another heavy weekend and Producer Cara is also back from her trip to Australia - she's brought back Crocodile Jerky - who knew that was a thing!?
Crystal Fighters are live in the studio to play the pop quiz against a HUGE team of girls at a boarding school in London. With questions on Arctic Monkeys, Katy Perry and a hideous Musical Maths, who will triumph?
Daniel Sloss pops in too. He's got some issues on his mind - mainly resulting from too much Loose Women time.
Plus, there's a new record of the week from Gold Panda and the latest of the 1000 Albums from The Beatles.