Jamie's Dream School

Jamie's Dream School begins the first of seven episodes on Wednesday March 2nd at 9pm on Channel 4.

Cleopatra

Martha Leebolt as Cleopatra and Tobias Batley as Mark Antony.
Photo by Bill Cooper.

Cleopatra is at the Grand Theatre in Leeds until March 5th.
It then tours to Edinburgh, Hull, Sheffield, Cardiff, Milton Keynes, Belfast, London, Nottingham, Woking and Norwich.

Age guidance is 12+.

Archipelago

Archipelago is at cinemas nationwide from Friday March 4th, certificate 15.
Front Row's Cultural Exchange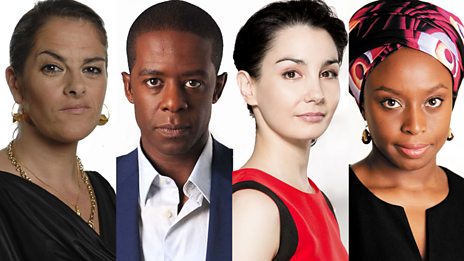 Seventy-five leading creative minds choose a favourite cultural work.