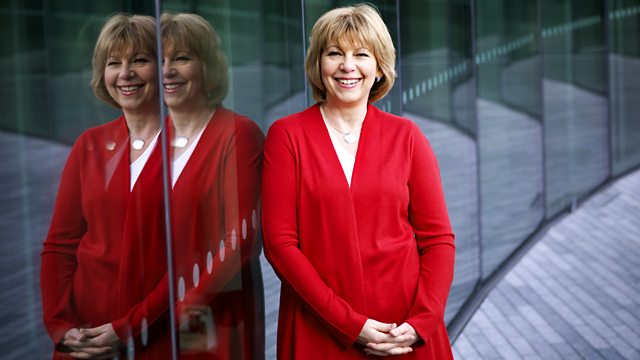 2011 sees the 200th anniversary of Liszt's birth and this week Afternoon on Three marks the occasion with performances by BBC orchestras of some of his passionate and colourful tone poems. The week also sees the release of a new recording of Britten by the BBC Philharmonic. Plus a special focus on music from the recent Royal Northern College of Music Festival of Brass.
Presented by Penny Gore.
Liszt: Two Episodes from Lenau's Faust: Der Tanz in der Dorfschenke (Mephisto Waltz No.1); Der Nachtliche Zug
BBC Scottish Symphony Orchestra
Ilan Volkov (conductor)
Tchaikovsky: Concerto for piano and orchestra no. 1 (Op.23) in B flat minor
Nobuyuki Tsujii (piano)
BBC Philharmonic
Yutaka Sado (conductor)
Neruda: Concerto for trumpet & strings
Alison Balsom (trumpet)
BBC Scottish Symphony Orchestra
Elizabeth Layton (director) (conductor)
3.05pm
Wagner: Rienzi (Overture)
BBC Scottish Symphony Orchestra
Stefan Solyom (conductor)
Britten: Serenade for tenor, horn & strings
Andrew Kennedy (tenor)
BBC National Orchestra of Wales
Tadaaki Otaka (conductor)
Liszt: Hamlet
BBC Philharmonic
Gianandrea Noseda (conductor)
4.20pm
Paul Lovatt-Copper: Starburst and Canyons (World Premiere)
Black Dyke Band
Nicholas Childs (conductor)
Arthur Butterworth: Concerto alla Veneziana
Richard Marshall (trumpet)
Black Dyke Band
Nicholas Childs (conductor)
Philip Wilby: Red Priest
Black Dyke Band
Nicholas Childs (conductor).
Last on
More episodes
Previous
You are at the first episode