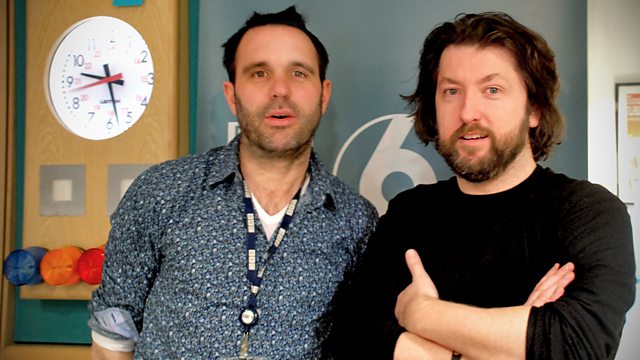 28/02/2011
Shaun Keaveny takes a rib-tickling satirical romp through the day's news and events, to the perfect morning soundtrack for any music-lover; from northern soul to new folk; rock 'n' roll to indie disco. New tracks from the likes of Wild Beasts and Florence & The Machine delightfully wrap around your semi-conscious ears, along with the best of the greatest back catalogues on the planet; be they The Smiths, The Stones, The Clash or The Jam.
Monday morning welcomes comedian Keith Farnan on to talk about his new stand up show "Sex Traffic: Comedy Versus Sexism" which looks at whether we value women or if we simply put a price on them. In a year when Primark were caught selling push up bra's to 7 year olds, a Doctor revealed she was the high class escort Belle De Jour, and the Mumsnet Election returned even fewer female MP's, women's right to equality seemed to be on the ropes!
Formerly a solicitor and now a regular on BBC Radio 4's Loose Ends and a familiar face at prestigious comedy venues such as London's Comedy Store and Dublin's Laughter Lounge, Keith's television credits include 'One Night Stand' (BBC) and 'Liffey Laughs' (RTE), Michael McIntyre's Roadshow (BBC1) and he has written for and performed in 'The Insomniac Club" for BBC Radio.
Last on