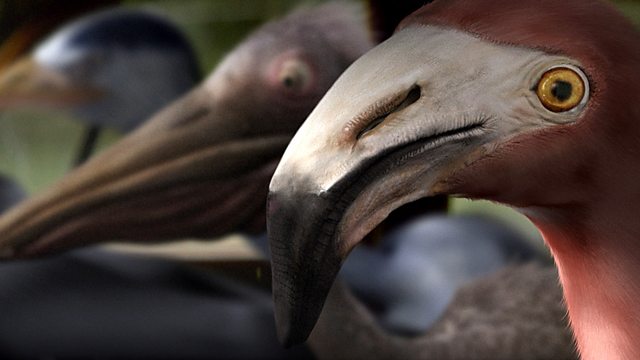 BBC HD presents a selection of short films from emerging filmmaking talents, including the Bafta-nominated surreal fantasy Turning, Russell Tovey and Sean Pertwee in the war-time drama In Passing, plus five further tales of the dark, dangerous and bizarre. Presented in partnership with BBC Film Network.
Turning
(dir. Karni and Saul)
BAFTA-nomimated for Best Short Film in 2011, Turning tells the story of Robert, who on his sixth birthday receives three beautiful broken old birds in his mother's sitting room. Through his eyes, we visit the memory of this afternoon, visualized with the free spirited imagination of childhood, naive yet wonderfully dark.
In Passing
(dir. Chris Croucher )
Russell Tovey and Sean Pertwee feature in a wartime drama which explores a mother's love for her son.
Little Dinosaurs
(dir. Dana Dorian)
Original animation which uses a tale of two dinosaurs to reflect on issues around how we relate to each other.
Perfect to Begin
(dir. Richard Lawson)
Hard hitting drama which questions our preconceptions about what we see, as a thoroughly modern family sets out on a seaside holiday in a "borrowed" campervan.
Sexy Pig
(dir. Robert Ford)
Comedy which combines a telephone call, a break-in, and cooking as never seen before.
Mud Boy
(dir. Nic Penrake)
Creative and cinematic drama which explores the imagination of a young girl who needs to believe in an alternative reality.
Ant & Len
(dir. Duncan Raitt and Jon Marsh)
An original and post-watershed take on the Aardman school of animation.
Last on
More episodes
Previous
You are at the first episode