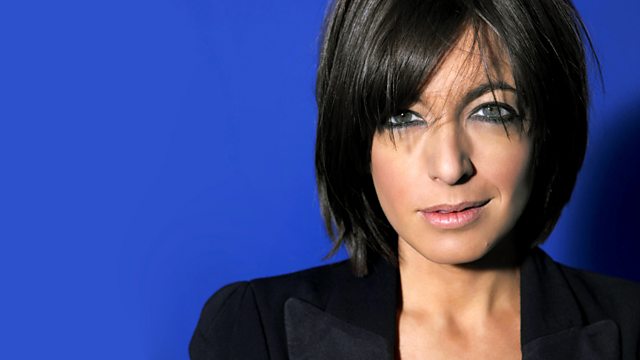 Claudia meets comedian and author David Baddiel
Claudia meets dancer Lauren Cuthbertson and discusses her role as Alice in Christopher Wheeldon's Alice's Adventures in Wonderland at London's Royal Opera House.
Comedian and author David Baddiel tells us about his new novel, The Death of Eli Gold.
Poet Murray Lachlan Young joins Claudia to perform two of his favourite poems.
Broadcaster Chandrika Chevli goes behind the scenes of a fascinating new exhibition at the British Museum. Afghanistan: Crossroads of the Ancient World explores the country's pivotal role at the heart of the Ancient Silk Road with treasures from the National Museum of Afghanistan in Kabul that were safely hidden away during years of turmoil.
Author Michelle Magorian celebrates the 30th anniversary of her first book, the children's classic Goodnight Mister Tom, which has sold over 1.5 million copies in the UK alone. There's a stage play touring the country to coincide, and the Imperial War Museum are including the original manuscript in a new exhibition called Once Upon a Wartime to showcase classic writing about the war.
We have a report from New York City on the state of Broadway, plus Alex Heminsley previews the Romantic Novel of the Year Awards, and Judith Mackrell reviews dance.
Last on