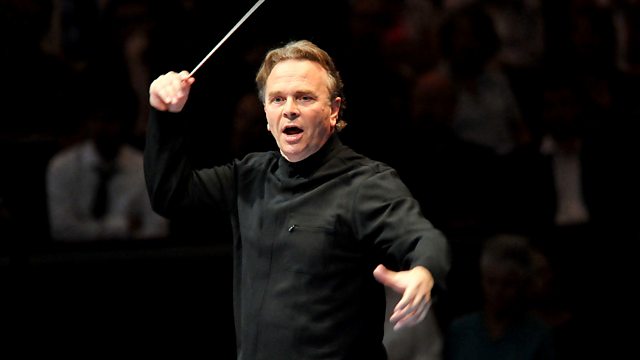 Halle - Ades, Dvorak, Tchaikovsky
Presented by Petroc Trelawny
Sir Mark Elder conducts the Hallé in Tchaikovsky's Symphony No.6, 'Pathétique', Dvorak's Violin Concerto and Adès Dances from Powder Her Face.
Tchaikovsky's 'Pathétique' Symphony, the work whose premiere he conducted only nine days before his death, needs no introduction: it is one of the best-loved pieces in the repertory. Also in this concert Sir Mark Elder features Dvorak's evergreen Violin Concerto performed by violinist Sophia Jaffé, and opening the concert is the suite Thomas Adès created from his contemporary classic Powder Her Face, an operatic portrait of glitz and glamour in decadence and decay.
Thomas Adès: Overture, Waltz and Finale from Powder Her Face
Dvorak: Violin Concerto
Tchaikovsky: Symphony No.6, 'Pathétique'
Sophia Jaffé, violin
Hallé
Sir Mark Elder, conductor
Followed by music from the BBC SO's Diverse Orchestras programme.
Last on