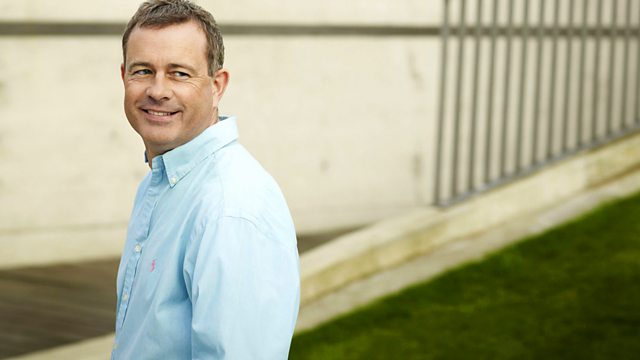 Tuesday - James Jolly
James Jolly presents a collection of variations and recordings by Maurizio Pollini.
Classical Collection with James Jolly. This week - Variations and recordings by the pianist Maurizio Pollini. Today's highlights include Brahms' Symphony No. 4 conducted by John Eliot Gardiner and two piano performances: Haydn's Piano Sonata in E minor played by Alfred Brendel and Schumann's Gesange der Fruhe from Maurizio Pollini.
10.00
Weber
Der Beherrscher des Geister: Overture [The Ruler of the Spirits]
Berlin Philharmonic
Herbert von Karajan (conductor)
DG 419 070-2
10.05
Haydn
Piano Sonata in E minor, Hob.XVI/34
Alfred Brendel (piano)
PHILIPS 478 1369
10.18
Vivaldi
Trio Sonata in D minor (Variations on La Folia), RV63
Purcell Quartet
Helios CDH55231
10.33
Schutz
Magnificat, SWV468
La Petite Bande
Sigiswald Kuijken (director)
Deutsche Harmonia Mundi 05472 775112
10.47
Brahms
Symphony No.4, Op.98
Orchestre Revolutionnaire et Romantique
John Eliot Gardiner (conductor)
Soli Deo Gloria SDG 705
11.25
Schumann
Gesange der Fruhe, Op 133
Maurizio Pollini (piano)
DG 471 370- 2.
Last on