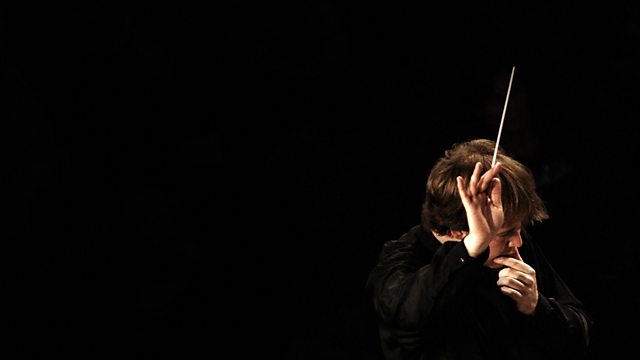 sinfonia ViVA - Schumann, Meredith, Beethoven
Presented by Petroc Trelawny
André de Ridder conducts sinfonia ViVA in music by Schumann, Meredith and Beethoven.
The turbulent and tragic Robert Schumann, whose intention to become a concert pianist was defeated by an injury to his right hand, decided instead to study and master composition. His Zwickau Symphony in G minor was begun in 1832, and was destined to remain unfinished.
Beethoven's Pastoral Symphony is his testament to the influence of the natural world, the music depicting the composer's love for and appreciation of the landscape and the forces of nature. Finished in 1808, the work takes us from the serenity of a gently depicted country scene with birdsong and babbling brook through to the unleashing of a full-blown storm before a resolution in the form of the thanksgiving song of shepherds.
Tonight's concert also features the premiere of a new commission - Four Tributes to 4am - by sinfonia ViVA's Composer in the House Anna Meredith, who has been working with the Orchestra and André de Ridder since her appointment to the role - a Royal Philharmonic Society and PRS for Music Foundation initiative - in December 2009.
Schumann: Zwickau Symphony in G minor
Meredith: Four Tributes to 4am (world premiere)
Beethoven: Symphony No.6 in F Op6 'The Pastoral'
sinfonia ViVA
André de Ridder, conductor.
Last on