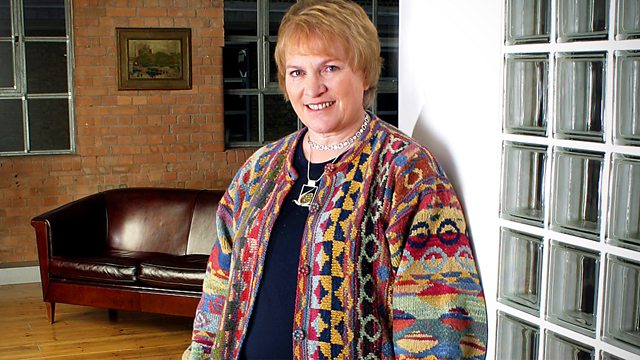 23/02/2011
Listen in pop-out player
This week Libby Purves is joined by Eva Petulengro, Izzeldin Abuelaish, Rebecca Peyton and Mark Todd.
Eva Petulengro is a member of the last generation of true Romany gypsies who spent her childhood on the road with her family. She read palms on Brighton Pier and became one of the country's leading clairvoyants and astrologers, with famous clients including The Beatles and Michael Crawford. Her book 'The Girl in the Painted Caravan - Memories of a Romany Childhood' is published by Pan MacMillan.
Izzeldin Abuelaish is a Palestinian doctor and infertility expert who was born and raised in the Jabalia refugee camp in the Gaza Strip. On 16th January 2009 he witnessed the death of his three daughters and a niece, by shell-fire and his response, moments after the attack, was broadcast live on Israeli television. His steadfast, active advocacy for peace and reconciliation, despite his loss, has earned him international recognition, including a nomination for the Nobel Peace Prize. He tells his story in his book 'I Shall Not Hate: A Gaza Doctor's Journey on the Road to Peace and Human Dignity', published by Bloomsbury.
Rebecca Peyton is the sister of Kate Peyton, the BBC producer who was shot dead within hours of arriving in Mogadishu, Somalia, on assignment. Rebecca knew early on that she wanted to make a show about her experience of Kate's murder and wrote 'Sometimes I Laugh like my sister', her one-woman show which is about to tour the UK.
Mark Todd Mark is Chief Executive of Ocean Youth Trust South and has just been announced as the inaugural winner of the MCA Award for Command Commitment to Sail Training. The Ocean Youth Trust takes over 450 young people sailing each year, two thirds from disadvantaged backgrounds or vulnerable in some way, including children with special needs and homeless teenagers. The aim of the training is not primarily about teaching them to sail but to help them develop skills and qualities that will be valuable in everyday life.
Last on