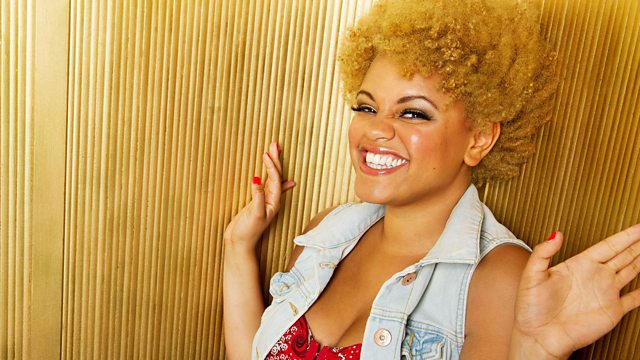 Kim Kardashian feat Kanye West?
Is Kanye West stupid enough to appear on Kim Kardashian's new jam?
The Smiley Face track is a slice of dubby reggae from Hollie Cook.
Reggie Yates is in the studio to talk about his trip to Kenya for Red Nose Day. And why he's buffing up for the Mens Health mag challenge (swoon)
Gem interupts Caroline Flack & Joe Swash during their rehersals for Lets Dance on Saturday.
Entertainment Hero Steve has all the juice on Jay-Z's basketball team and what madness is Lady Gaga up to now?
Last on