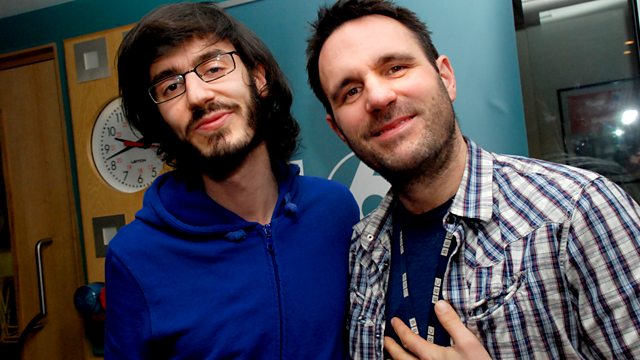 Shlomo lays down some beats.
Loopstation World Champion - Shlomo lays down some live beats with Shaun and chats about his 'Mouthtronica Tour'. He has worked with stars such as Bjork and Martha Wainwright and is an artist in residence at London's Southbank Centre. He will be doing beatboxing masterclasses at each venue, and is also aiming to promote local talent, by finding a musician to do a spontaneous collaboration with during his live shows.
Matt Everitt brings news of The Streets final UK tour and Norway's version of The Mercury Music Prize - The Nordic Music Prize which was awarded to Jonsi for his "Go" album.
All this AND the perfect morning soundtrack for any music-lover; from northern soul to new folk; rock 'n' roll to indie disco. New tracks from the likes of Holy Ghost and Fleet Foxes delightfully wrap around your semi-conscious ears, along with the best of the greatest back catalogues on the planet; be they The Zombies, Kraftwerk and The Rolling Stones.
Shaun Keaveny: never knowingly over-played.
Last on
Shaun Keaveny's Top 10 Tips for Hosting a Breakfast Show