BBC programme highlights tell his story, from childhood and imprisonment to statesman.

Two historic films, and memories of filming the ANC shortly before their 1994 victory.
"You can't paint charisma"

BBC Radio 5 live presents tributes to Nelson Mandela, from the only painter Mandela ever sat for, Harold Riley, as well as Jesse Jackson, Peter Hain, and golfer Gary Player.

 

Browse BBC Radio 5 live's Nelson Mandela clips

 

Archbishop Desmond Tutu and a group of former Robben Island political prisoners feature in a selection of programmes about Mandela - in his own words and by those that knew him.

 
Credits
Presenter

David Dimbleby
Producer

Janette Ballard
Producer

David Harrison
Producer

Jeremy Monblat
Executive Producer

Tom Giles
Executive Producer

Paul Woolwich
BBC News: Nelson Mandela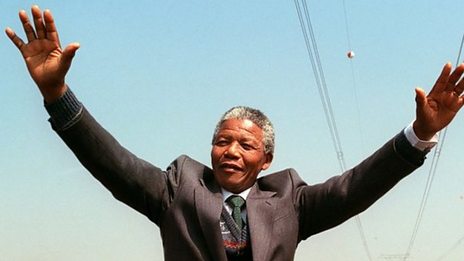 Full analysis: Tributes, compelling quotes, a life in pictures and a guide to apartheid.