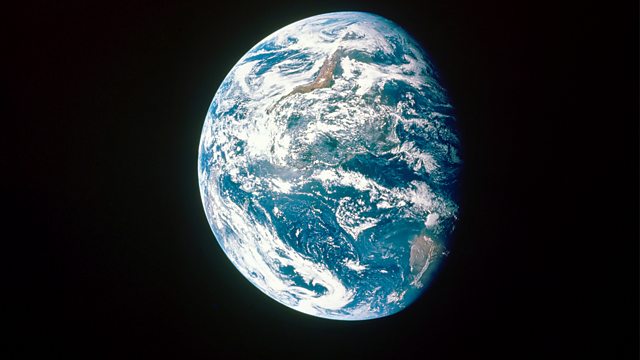 Around the World in 60 Minutes
A unique journey around the weird and wonderful planet that we call home.
When Yuri Gagarin was blasted into space he became the first human to get a proper look at where we live. 'The Earth is blue,' he exclaimed, 'how amazing!'. Suddenly our perspective on the world had changed forever. We thought we were going to explore the universe, yet the most extraordinary thing we discovered was our own home planet, the Earth.
So what would you see during just one orbit of the Earth? Starting 200 miles above the planet, this film whisks you around the planet to show what changes in the time it takes to circumnavigate the Earth just once. We hear from British-born astronaut Piers Sellers on what it's like to live and work in space, and also to gaze down and see how we are altering and reshaping our world.
We marvel at the incredible forces of nature that brings hundred-mile wide storms and reshapes continents, and also discover how we humans are draining seas and building cities in the middle of the desert. We also visit the wettest place on Earth, as well as the most volcanic.
Narrated by David Morrissey, this inspirational trip around the planet will make you view our home as you've never seen it before.
Credits
| Role | Contributor |
| --- | --- |
| Narrator | David Morrissey |
| Executive Producer | Joseph Maxwell |
| Producer | Nick Watts |
| Director | Nick Watts |