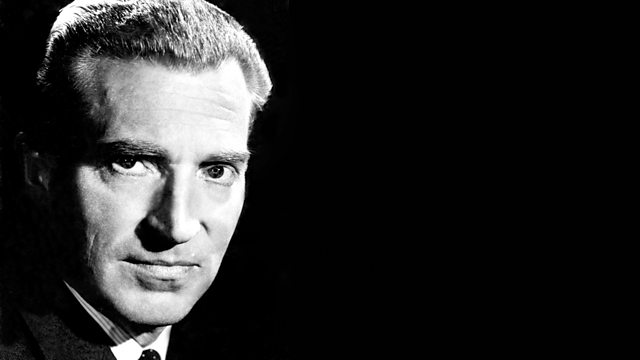 Freeman's World
"Tighter, tighter!". This, the television producer Hugh Burnett tells Sue MacGregor, was a typical instruction to cameramen on the BBC series Face to Face which ran from 1959 to 1962.
Face to Face was Burnett's idea and it was simple. Each week, a public figure would join the presenter John Freeman for a half hour interview.
Fifty years on the programmes still shine, remarkable for their relentless camera close-ups and Freeman's forensic questioning, bringing celebrities to television screens as never before.
In Freeman's World, Sue MacGregor and Hugh Burnett look back on the series, beginning with its interrogation of Tony Hancock - "There's something troubling you about the world and I should like to know what it is". Critics rounded on Freeman for the tough line he took. In fact, the two men became firm friends.
Perhaps the most enduring Face to Face image is Gilbert Harding in distress as he's asked about seeing someone die (Freeman didn't know Harding's mother had just passed away). But Harding didn't cry, reveals Hugh Burnett. He was sweating under the lights. Moreover, Burnett says, he knew he was in for "a public beating."
Face to Face made John Freeman a celebrity, to his distaste. But his face was almost never seen, only the back of his head. And interviewing was just part of a life in which he has been soldier, MP, magazine editor, TV executive and high-ranking diplomat.
Freeman's World also features Bertrand Russell, Carl Jung, Dame Edith Sitwell and Sir Stirling Moss. And then there's Evelyn Waugh, aloof and ill at ease in the studio. Asked by John Freeman why he's agreed to appear on Face to Face, Waugh replies "Poverty. We've both been hired to talk in this deliriously happy way."
Producer: Chris Ledgard.
Last on