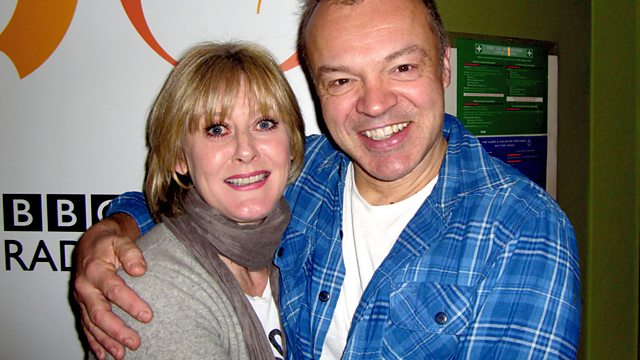 With guests Sarah Lancashire and Charles Dance
In another eventful show, former 'Corrie' star Sarah Lancashire popped in to chat about her new musical 'Betty Blue Eyes', and revealed the real reason that she never attends 'Lark Rise to Candleford' wrap parties. Plus, British acting icon Charles Dance talked about his new films 'Ironclad' and 'There Be Dragons', the latter of which led to a brush with Opus Dei...
Margaret Humber chose this week's 'I Can't Believe It's Not Better' track - Terry Jacks' 'Seasons in the Sun', while Paul Thomas in Bournemouth gave us his interpretation of the events contained in Kate Bush's 'Babooshka'.
And in the latest thrilling installment of 'Grill Graham', Mr Norton and Maria offered advice to Julie whose boyfriend Phil would rather go on holiday with his best friend, and to Suzanne, who didn't know how to deal with a socially awkward exchange student.
Last on