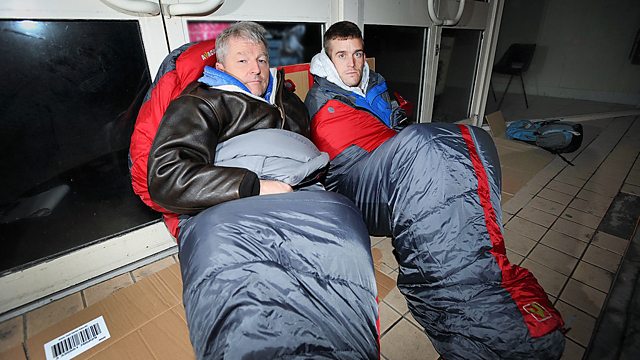 Forgotten Heroes
Colonel Tim Collins, whose eve of battle speech before the invasion of Iraq brought him international fame, meets the soldiers who return home only to find that their service for Queen and country counts for little on civvy street.
In a Panorama Special, Collins meets veterans who struggle to find work and housing. He sleeps rough on the streets of Brighton with a former soldier who's spent much of the past six years either on the streets or in jail.
He meets veterans who fear for their sanity as they suffer flashbacks, night terrors and violent outbursts and talks to families who struggle to cope with the husbands and fathers who went to war, only to come home as strangers.
Last on