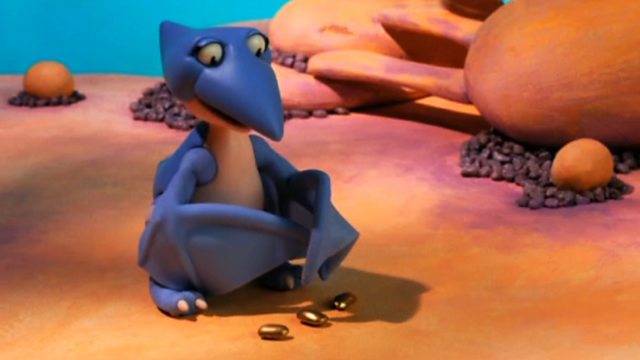 Ag Iarraidh Bhith Mor (Want to be Big)
Tha Igam Ogam airson a bhith na nighean mhòr 's chan eil i a' tuigsinn carson nach eil i a' fàs cho luath 's a bu mhiann leatha. Le cuideachadh bho a caraidean tha Igam Ogam a' feuchainn air ioma dòigh i fhèin fhàgail nas motha ach, mar as àbhaist, chan eil cuisean buileach a dol leatha. Tha Seanair-Seòras a' sealltainn do dh' Igam Ogam mar a bhios lusan a' fàs 's ged nach eil ùir 's uisge a dèanamh an aon fheum dhith-se, tha an lus ga cuideachadh gus an saoghal fhaicinn bho gu h-àrd.
Stop motion animated series for precocious pre-schoolers learning to walk, talk and explore their world for the first time.
Igam Ogam wishes she was bigger and can't understand why she won't grow quickly. With some help from her friends she tries to make herself appear bigger but this ends in disaster, leaving her frustrated. Seanair-Seòras shows Igam Ogam how plants grow from little seeds and the magical plant helps her to view the world from up high in the sky.
Last on