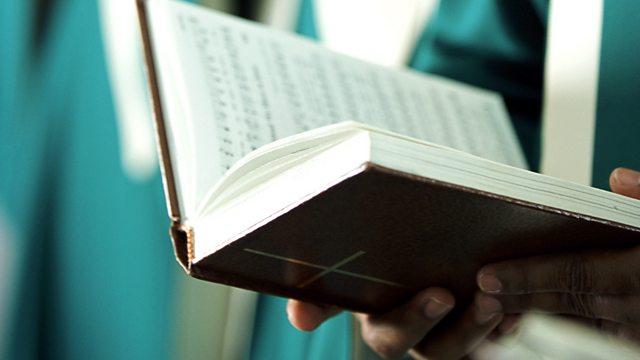 17/02/2011
For live and listen again please follow the Daily Service title link at the top of this page
A space for spiritual reflection with a bible reading, prayer and a range of Christian music.
Theme: The language of love - Sacrificial love
Led by the Revd Dr Martyn Atkins .
Hail Redeemer, King divine (King Divine)
John 15:10-17
Freedom is coming (Arr L'estrange)
The King of love my Shepherd is (Dominus regit me)
With Bradford Girls Choir
Director of Music: Chris McElroy.
Organist: Benjamin Saunders.
This morning the service comes live from Emmanuel Church Didsbury, the home of the Daily Service.
Last on