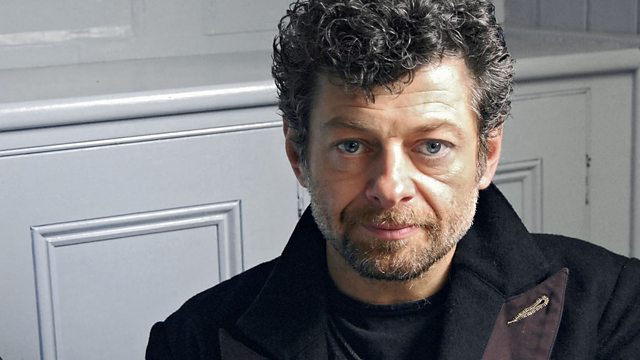 Mack the Knife
Andy Serkis takes a look at Mack the Knife, the second track under the spotlight in Radio 2's Song Stories. It's catchy, it swings and it's instantly hummable. Few could mistake the opening notes of this smash hit, yet many would never dream that "Mack'" started life far removed from the glittering lights and dizzying heights of 1950s showbiz America.
Its actual beginnings were in Berlin, during the decadent Weimar Republic era. German playwright Bertolt Brecht and composer Kurt Weill hastily wrote the Mortitat - or Mack the Knife - to open their new play, The Threepenny Opera. Brecht's lyrics of murder, rape and arson introduced Macheath, a cutthroat criminal of Victorian London's underworld, and soon the play became a massive success in Europe.
In 1954, two decades later, The Threepenny Opera finally became a hit on Broadway but nobody could predict what would happen next. With the Blitzstein translation cast recordings as a template, Louis Armstrong breathed swing into the song with his big band sound. Soon Bobby Darin followed with his Grammy-winning "definitive" rendition. And the roll call includes Ella Fitzgerald, Sonny Rollins, Marianne Faithfull, Nick Cave, Westlife and Frank Sinatra.
Andy Serkis tells the phenomenal tale of how Mack moved from east to west, bad to good and a gritty tango to sugary pop. We hear from those who where there: Kurt Weill's wife Lotte Lenya, George Avakian, who brought the song to Louis Armstrong, Ahmet Ertegun, who produced Bobby Darin's rendition and his manager Steve Blauner.
Marianne Faithfull, Ute Lemper and Richard Butler (Psychedelic Furs) discuss what made them sing it; Alan Cumming talks about "being" Mack; and theatre composer Dominic Muldowney examines the different versions throughout the years and explains why Mack the Knife will be sticking around for a long time yet.
This programme was first broadcast on Radio 2.
Last on