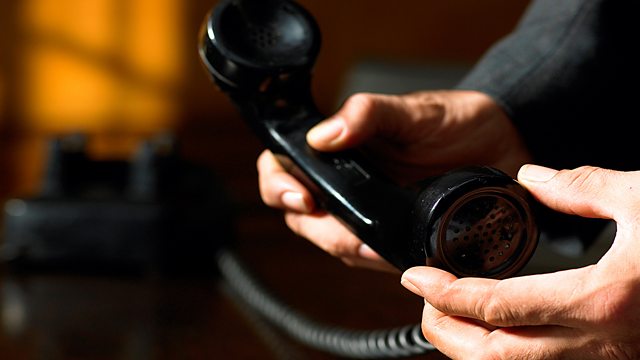 Listen in pop-out player
Dominic Arkwright meets people who have made or received life-changing phone calls.
When he bought a brand new ansaphone machine back in 1985, Mark Craig decided not to re-cycle his tapes but to keep them all in a box. Twenty years later he opened the box and started to listen back to the audio diary of his life that he had inadvertently created.
"I went to a remote house in Devon and spent days just listening to voices from my past. It was like therapy. It was their lives, but it was the story of my life as well."
Carefully selecting messages to create a short film, Mark ended up with both a very personal story and a tale of "everyman", growing through reckless youth, loss, birth and eventually, wisdom.
Last on