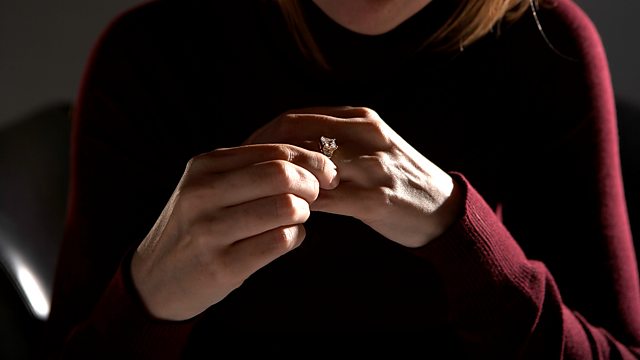 Leaving Mr Wrong
Imagine planning to leave your marriage two weeks into it and waiting over twenty years to do it. It happens more commonly than you might think as divorce rates show more women than men petitioning for divorce in their fifties and sixties. Neatly countering the schmaltz of Valentine's day, in Leaving Mr Wrong, Roisin McAuley speaks with women who left husbands and a husband who was left.
But is this really a case of 'empty nesters' looking for a new challenge or have significant legal and social changes and the women's liberation movement contributed to the number of wives who are opting to strike out alone in search of an independent life?
Leaving Mr Wrong will make you laugh and cry at the same time as Roisin finds out what really makes women leave marriages that seem, on the outside, to be functioning perfectly well.
Producer Rachael Kiddey.