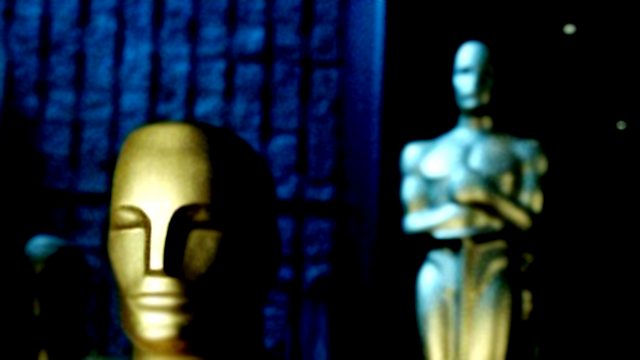 24/02/2011
You Instead - David Mackenzie, director of Hallam Foe and Young Adam, discusses his new movie You Instead, a rock'n'roll romcom shot guerrilla style at last year's T In The Park music festival. The ground-breaking romantic comedy gets its first showing at Glasgow Film Festival and tells the story of a rock 'n' roll romance that begins when the lead singers of two rival bands are handcuffed together. All attempts to free the pair fail and they face the prospect of doing everything together - eating, sleeping and performing.
West is West - Manchester playwright and actor AYUB KHAN-DIN discusses his hilarious sequel to the internationally acclaimed multi-award winning 'East is East' - this eagerly awaited return to the Khan family sees them set out on a journey from Salford, England, to rural Pakistan and is a coming of age story not only for 13 year old Sajid (AQIB KHAN) and also for his 60 year old father George (OM PURI).
Animal Kingdom Director David Michod discusses the critically acclaimed, Animal Kingdom which tells the story of seventeen year-old J as he navigates his survival amongst an explosive criminal family and the detective who thinks he can save him.
Our DVD Pick of the Week is the original Brighton Rock ( 1947) - believed by many critics to be the best British Film ever.
Oscars Preview - Our man in Hollywood Peter Bowes previews this year's gong fest: pundits are suggesting Javier Bardem's nomination in the Best Actor category for "Biutiful" was a surprise - likewise, the nod for 14-year-old "True Grit" star Hailee Steinfeld, for Best Supporting Actress. On the predictable front, Natalie Portman, Colin Firth and Christian Bale are all but polishing their statuettes already. So we have the riders and runners, and can only wait with baited breath, to enjoy the one-day wonder that is the Oscars ceremony.
Last on