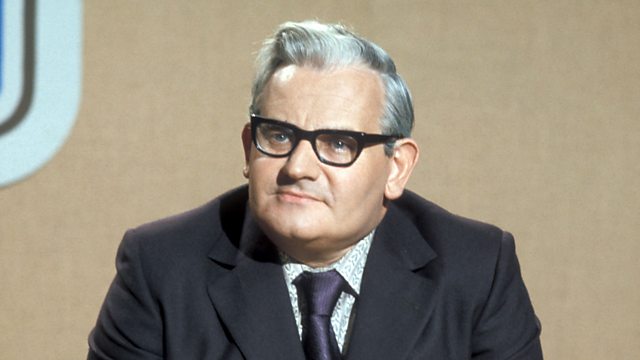 06/08/1972
Angry antique dealers, a word from the Minister for population - and it's not the end of the world
A sequential entertainment for radio starring Ronnie Barker.
With Terence Brady and Pauline Yates. Pianist: Gordon Langford. Banjo: Dick Abell.
Written by Terence Brady, Peter N Christie, Donald Churchill, Bert Fisher, John Graham, Christopher Langham, Roy Lomax, Chris Miller, Katie Moss, Myles Rudge and Gordon Langford, Allan Scott and Chris Bryant, and Gerald Wiley.
Producer John Fawcett-Wilson
First broadcast on BBC Radio 4 in August 1972.
Last on