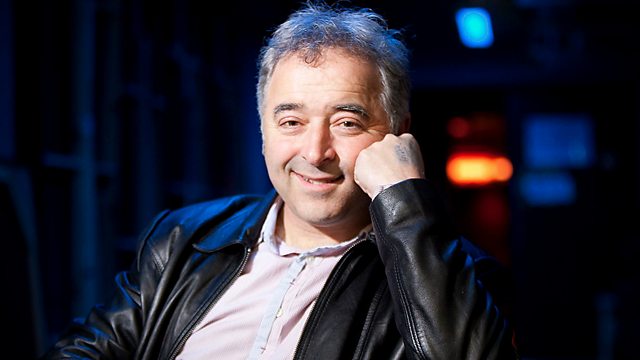 13/02/2011
Frank Cottrell Boyce makes his selection from the past seven days of BBC Radio
PHONE: 0370 010 0400
Email: potw@bbc.co.uk or www.bbc.co.uk/radio4/potw
Producer: Helen Lee
Pick of the Week treats your ear drums to a symphony of rare and unusual sounds. We've got the first snort of a new born lamb, the discreet sibilance of a genius sucking his teeth, and the giggles that you get when you're nibbled by fish. The Reverend Richard Coles treats us to the sound of music made out of ice; the Tiger Mother sings her Battle Hymn, and the Surgery brings us the devastating silent music of tears withheld.
Battle Hymn of the Tiger Mother - Radio 4
Music Planet - Radio 3
Meanings of Mountains - Radio 3
The Music That Melted - Radio 4
Endnotes: David Foster Wallace - Radio 3
Out of the Vortex - Radio 4
Farming Today - Radio 4
Shaun Keaveny - 6 Music
The Secret History of Social Networking - Radio 4
On Your Bike - Radio 4
In Denial: Climate on the Couch - Radio 4
Fred McCauley - Radio Scotland
The Surgery - Radio 1.
Last on