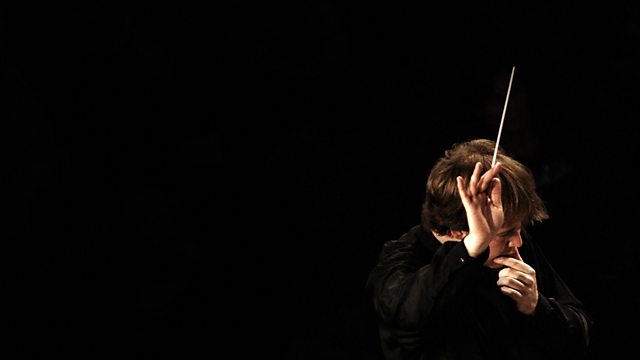 Philharmonia - Bartok, Stravinsky
Presented by Petroc Trelawny
The Philharmonia are joined by the Gulbenkian Chorus from Lisbon to continue their focus on the major works of Bela Bartók with the second concert in their series called 'Infernal Dance'. Cantata profana is a truly monumental choral work based on a Romanian ballad sung at the time of the winter solstice, it tells the story of nine sons who are turned into stags when they cross a haunted bridge. In contrast with this rich tapestry of choral sound, the Music for Strings, Percussion and Celesta is sparse and eerie and is music driven by rhythm rather than melody. The concert ends with one of the seminal works of the 20th Century, Stravinsky's ballet The Rite of Spring, a work which had a major influence on Bartók's compositional style. Recorded last week at the Royal Festival Hall in London.
Bartók - Cantata profana
Bartók - Music for Strings, Percussion and Celesta
Stravinsky - The Rite of Spring
Attila Fekete (tenor)
Michele Kalmandi (baritone)
Coro Gulbenkian
Philharmonia Orchestra
Esa-Pekka Salonen (conductor).
Last on