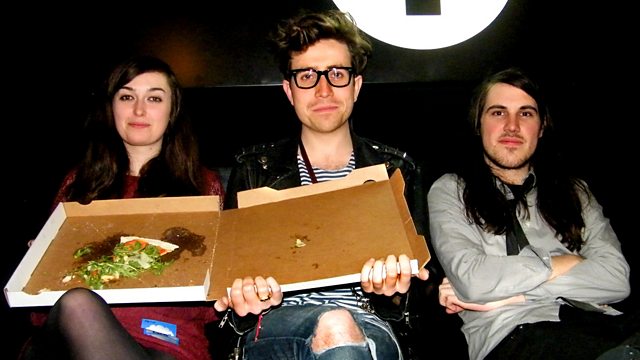 Cults are Fresh Off Stage with Lily Allen
Cults are fresh off stage after their gig in London tonight. They are the American chill wave band that Lily Allen discovered and now manages. She's tagged along to look after them for their big radio interview!
Also, there's the record of the week from SBTRKT and the latest of the 1000 Albums You Have To Hear from Frankie Goes To Hollywood.
Plus, Grimmy tells some amazing stories of life out-and-about at all the top parties for London Fashion Week.