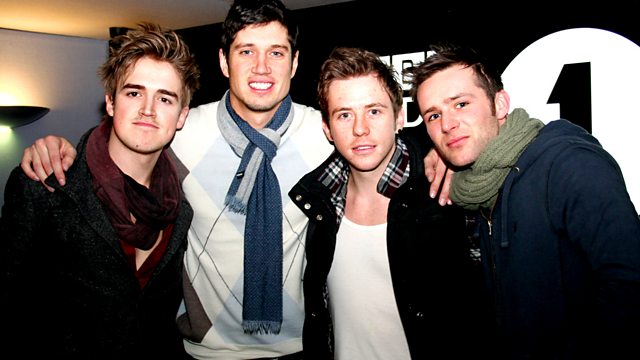 McFly attempt the Maths Question!
McFly step into Vernon's showbiz world and have a crack at the Maths Question, plus we catch up with Scott Mills in Kenya ahead of his Comic Relief trek. Vernon's dad offers more dad advice and we have live music from Mumford and Sons at The Brit Awards and a Taio Cruz track from his Live Lounge with Fearne Cotton.
This programme is a repeat. The Scott Mills Desert Trek challenge finishes on 25/2/11. If you would like to send a text donation directly to Comic Relief the line will remain open until 23:59 on the 31st March 2011.