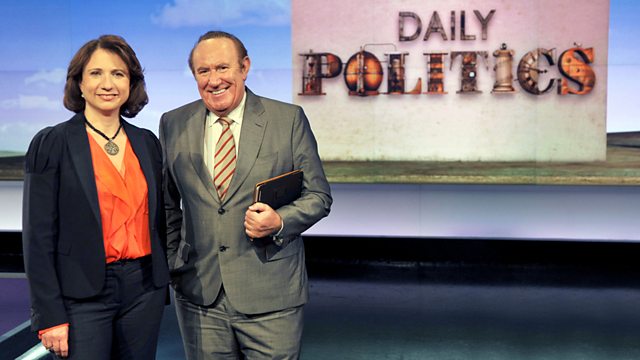 03/02/2011
The streets of Cairo are again filled with protesters and supporters of President Mubarak. Andrew Neil has the latest on the violent clashes. He talks to Dr Kamal El-Helbawy, a member of the most powerful opposition group in Egypt, the Muslim Brotherhood, and the Shadow Foreign Secretary Douglas Alexander.
Back home: are cuts to bus services in England threatening vital services, or sensible savings in these cash-strapped times?
We meet the Eaton family who are behind plans for a new Free School in Slough and will be charting their progress throughout the year.
We also talk with the general Secretary of the Association of Teachers and Lecturers, Mary Bousted.
And are MPs wasting too much of their time queuing up to vote? We hear from one member of Parliament who wants to drag the Commons into the 21st century.
With Andrew for the whole programme is the author and journalist Toby Young.
Last on