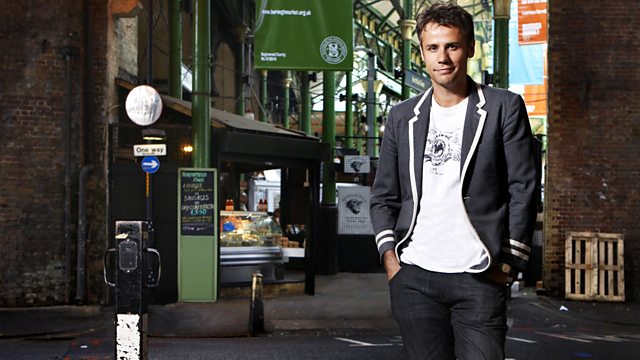 with Justin Lee Collins
Justin Lee Collins has been getting to grips with life in the Far East for Channel Five's programme Turning Japanese. He relates how far he was out of his depth in Tokyo, being claustrophobic in the capsule hotel, and how kids can learn to do a shift of work from the age of three at a special amusement park.
Author and thinker Alain de Botton tells us about his series on BBC Radio 4, A Point of View, about the philosophy of modern life. In it, he ponders questions such as 'Does more information mean we know less?', 'Has our relationship with nature changed?' and 'Why are museums so uninspiring?' Alain shares Justin Lee Collins's interest in Japan but says that he finds most museums and art galleries to be disappointing.
Alain stays on to offer philosophical advice to callers on our regular feature "Help", which also features Tommy Walsh from garden makeover programme Ground Force.
And at the start of the programme, Richard catches up with Paul Long, who came on the show yesterday to tell how David Beckham came to his rescue when his car broke down on a roundabout on the A10 at Ware, Hertfordshire. Since then the story has gone global and featured in papers from the LA Times to the Times of India. Paul tells Richard about his 24 hours in the media spotlight.
Email: bacon@bbc.co.uk Twitter @richardpbacon.
Last on