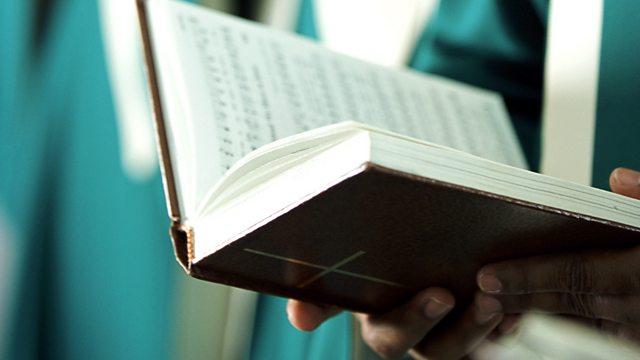 09/02/2011
For live and listen again please follow the Daily Service title link at the top of this page
A space for spiritual reflection with a bible reading, prayer and a range of Christian music.
Theme: Spreading the good news - Giving it time
Led by Bishop George Stack.
We plough the fields (Wir pflugen)
Mark 4:26-29
We rejoice to be God's chosen (Bell)
Seek ye first the kingdom of God (Lafferty)
With the Choir of Hall Grove School
Director of Music: Rebecca Taylor.
Organist: Simon Wright.
This morning the service comes live from Emmanuel Church Didsbury, the home of the Daily Service.
Last on