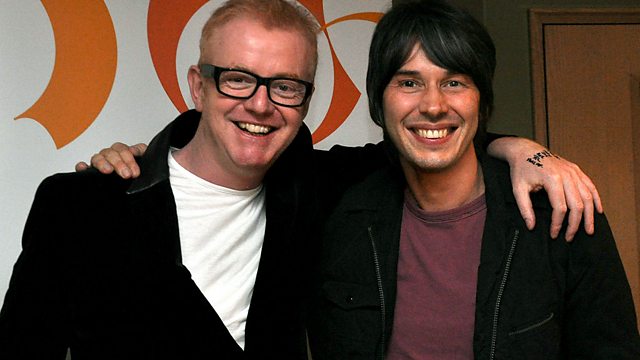 Professor Brian Cox in the studio
He has ventured to some of the most extreme locations on Earth - including the tallest mountain, the bottom of the deepest ocean and the world's driest desert. In March 2010, he took the country by storm when he painted a dazzling picture of our galaxy in his landmark series, 'Wonders of the Solar System'.
He is the mellow fellow, the god of rock who is also a doc... the awesome Professor Brian Cox. And he joined Chris in the studio.
Brian's love of the solar system started young. When he was just 1 year old he was captivated by live TV images of the first lunar landing. That love developed into a passion for science and a career in particle physics.
Now Brian is a professor and Royal Society University Research Fellow at the University of Manchester, as well as researcher on one of the most ambitious experiments on earth, the Large Hadron Collider in Switzerland. Brian lives in London with his wife Gia, her son from a previous relationship and their new baby, whose middle name "Eagle" is testament Brian's enduring relationship with space. Eagle was the first craft to land on the moon.
Last on
The Overall Most Popular Tracks
Most added tracks from this show