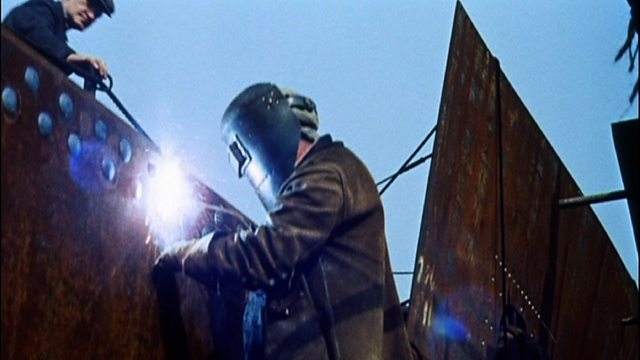 17/02/2011
My Kidnapper: Director Mark Henderson discusses My Kidnapper - an emotional journey revisiting his own experience of being kidnapped, told from all sides. A powerful and fascinating documentary which has been acclaimed by festivals worldwide, the film will now be released in UK cinemas.
Harry Shearer - Comic genius Harry Shearer universally recognised as Derek Smalls from Spinal Tap and as the voices of Ned Flanders, Mr Burns and countless others in The Simpsons discusses The Big Uneasy his investigation into the effects of Hurricane Katrina on New Orleans and why the storm left such a stain of shame on the country.
'Paul' - Director Greg Mottolla discuss 'Paul' which stars Simon Pegg and Nick Frost (Hot Fuzz, Shaun of the Dead) who have reunited for the comedy adventure as two sci-fi geeks whose pilgrimage takes them to America's UFO heartland.
Our DVD Pick of the Week is the hot Oscar tip The Social Network
And 'Tales From The Shipyard' - We hear all about a major project between Scottish Screen Archive, the BFI National Archive, and Northern Region Film and Television Archive celebrating Britain's shipbuilding heritage. This will showcase three significant and innovative films from the collections of the Scottish Screen Archive: Scotland's first Oscar-winning film, 'Seawards the Great Ships' (1960) 'The Bowler and the Bunnet' (1967), a documentary about the shipyards of Govan by Sean Connery and a newly restored colour film of the 'Queen Mary Leaving the Clyde' following fit-out in 1936.
Last on