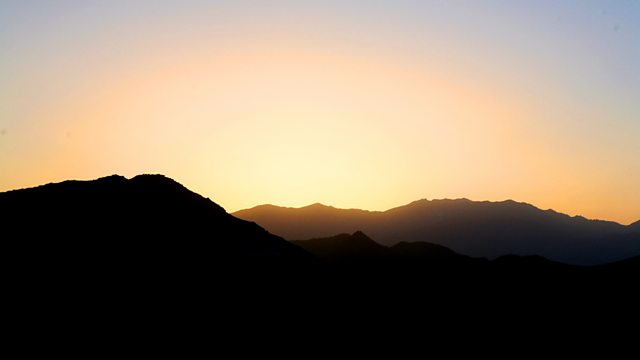 Listen in pop-out player
In the fourth of this week's essays about the relationship different peoples have with their mountains, following the path of the sun from east to west, we reach Scotland. Kenneth Steven's father was a lifelong climber, who reached the summit of his last 'Monroe' (Scottish mountains more than 3,000 high) when he was 89. But as a boy of eight or nine Kenneth was dragged up hills at every opportunity and resented these exhausting, thirsty excursions. He rather shared the view of the crofters that the hills were just there and to climb them without having to was puzzling. It was only when he left Perthshire for university in Glasgow that he missed their presence and began to share the love that writers such as the great Gaelic poet Sorley MacLean and Norman MacCaig expressed in their work. He returned to the highlands and ventured, now voluntarily, into the hills. But he is not concerned with conquering them; it is in the journey up and what he finds along the way that the mountains reveal their many meanings.
Producer: Julian May.
Last on