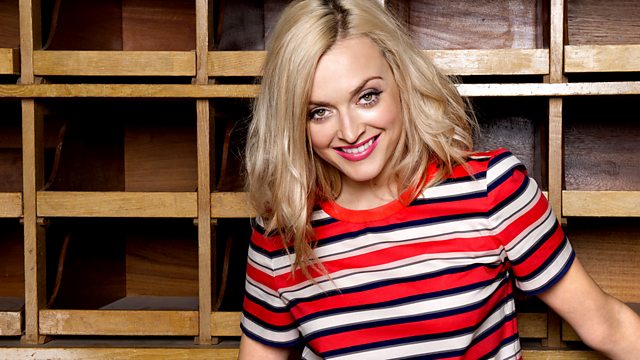 Taio Cruz in the Live Lounge
Fearne visits Moyles at the BBC Radio Theatre for his "24th" Birthday Party. It's about ten minutes walk from Radio 1 so she has to run like crazy to get back to the studio during the first two records!
Then it's into all the usual biz! A music generator takes to a cover of a Natalie Imbruglia song that was originally written by Chris Martin and has now been reworked by Sharam.
Then it's Taio Cruz in the Live Lounge. He does the single, Higher, and a very special cover.
Matt Edmondson reviews the week's showbiz news in the Big 5. It's been Brit awards week of course so it's a showbiz meltdown: Kimberley Wyatt, Matt Cardle, Lewis Hamilton, Jedward and Justin Bieber-Fever Bieber.
This programme is a repeat. The Scott Mills Desert Trek challenge finishes on 25/2/11. If you would like to send a text donation directly to Comic Relief the line will remain open until 23:59 on the 31st March 2011.
The Overall Most Popular Tracks
Most added tracks from this show