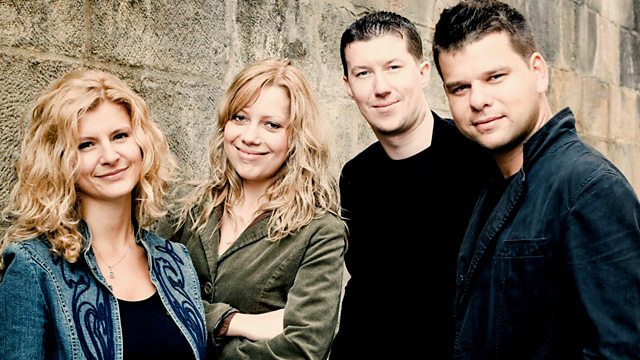 The Pavel Haas Quartet are named after a young Czech composer who was interned by the Nazis in the the infamous "Theresienstadt" concentration camp. The Pavel Haas Quartet took part in the BBC's New Generation Artist Scheme and are now based in Prague, from where they are much in demand worldwide, and they have built a reputation for the highest level of quartet playing.
Last November the quartet played four concerts at LSO St. Luke's in London, and this concert features two works by Beethoven. His C minor Trio and the first of the Op.59 set dedicated to Count Razumovsky, the Russian Ambassador in the Viennese Court in 1806 - a wealthy patron who commissioned these three quartets from Beethoven.
The quartet members are: violinists Veronika Jaruskova & Eva Karova, viola player Pavel Nikl and cellist Krzystof Jarusek
The performances are presented by Penny Gore.
Beethoven:
Trio in C minor (Op.9)
Quartet in F major (Op.59, No.1) "Razumovsky".
Last on