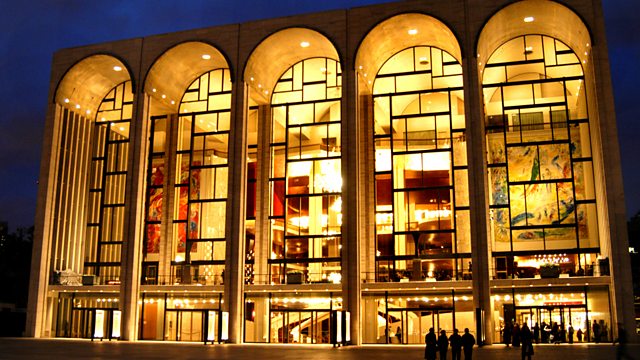 Verdi's Simon Boccanegra
Dmitri Hvorostovsky stars in Verdi's Simon Boccanegra, live from the Met, conducted by James Levine. Barbara Frittoli sings Amelia, Ferruccio Furlanetto, Fiesco, and Ramón Vargas, Adorno.
In fourteenth-century Genoa, there is a conspiracy afoot to overthrow the aristocracy. Popular former pirate Simon Boccanegra will be made doge, but this public success is complicated by a private tragedy involving an illegitimate child he had by the daughter of a nobleman.
Presented by Margaret Juntwait with guest commentator Ira Siff.
Simon Boccanegra, a corsair ..... Dmitri Hvorostovsky (Baritone)
Maria Boccanegra, his daughter, aka Amelia ..... Barbara Frittoli (Soprano)
Jacopo Fiesco, a Genoese nobleman ..... Ferruccio Furlanetto (Bass)
Gabriele Adorno, a Genoese gentleman ..... Ramón Vargas (Tenor)
Paolo Albiani, a goldsmith ..... Nicola Alaimo (Bass)
Pietro, a Genoese popular leader ..... Richard Bernstein (Baritone)
Captain of the Crossbowmen ..... Adam Laurence Herskowitz (Tenor)
Amelia's maid ..... Edyta Kulczak (Mezzo-soprano)
James Levine ..... Conductor
Chorus and Orchestra of Metropolitan Opera.
Last on