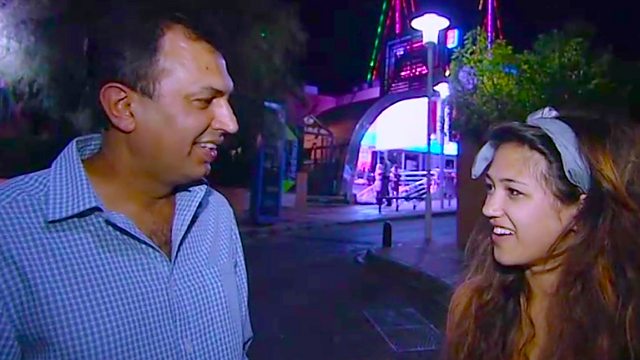 BBC Three throws open the doors on the ultimate rite of passage for the average teenager - the first ever summer holiday abroad without their parents. But what these teenagers couldn't possibly have guessed is that whilst they enjoy their first taste of freedom, with all its temptations and excesses, they are being secretly watched by their parents. It will be an eye-opening experience, but will it bring them closer together or drive them further apart?
It's sun, sea and outrageous behaviour in the party town of Magaluf as two very different groups of friends go on their first holiday without their parents.
In Corby, Northamptonshire, Royal Marine trained fitness fanatic Rhys is being given strict rules for his holiday from doting mum Vicky. Over in west London 18 year-old student and gymnast Kiran is also preparing for her first parent free holiday before she heads off on a gap year travelling. Originally from Singapore, Kiran's parents have traditional views about what they expect from their daughter.
As the teenagers hit the town on their first night, Rhys lets it all hang out as he and his friends attempt to charm the ladies, but how will Rhys's girlfriend feel about his behaviour? Bossy Kiran isn't impressed with Magaluf's charms, settling for a cocktail bar and a more sedate evening.
As the holidays ensue the parents watch their children with pride and disgust. Responsible Kiran shines as mother hen of the group, but it's tears for Rhys's mum as she watches her son seriously worse for wear and in the gutter. She's not going to hold back when she finally reveals she's been watching him the whole time.
Last on
Credits
| Role | Contributor |
| --- | --- |
| Series Producer | Angela Norris |
| Executive Producer | Alannah Richardson |
| Executive Producer | Tayte Simpson |