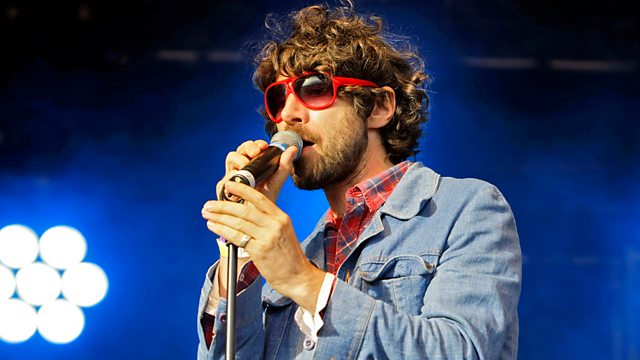 05/02/2011
Clive Anderson and guests with an eclectic mix of conversation, music and comedy.
Clive is joined by one of the leading lights in British Reggae - record producer and musician Dennis Bovell. Dennis features in the BBC Four documentary Reggae Britannia which explores and celebrates the impact of reggae on British music and culture. He is also the musical director of Reggae Britannia at the Barbican on Saturday 5 February - the sold out concert will also be broadcast on BBC Four.
Gemma Chan has played opposite Benedict Cumberbatch in Sherlock and David Tennant in Dr Who. Next week she can be seen in a much raunchier role as she joins the cast of ITV's Secret Diary of a Call Girl in which she stars as Charlotte - arch nemesis to Billie Piper's character Belle du Jour.
And Ewan McGregor's uncle Denis Lawson makes a welcome return to the Loose Ends studio to tell Clive about his latest role in the gripping ITV drama series 'Marchlands'. Apparently, the last time he appeared on Loose Ends his mobile phone went off on air. Let's hope it does again and we'll make him take the call!
Nikki Bedi talks to Shooting Star's resident score keeper, mobile caterer and reluctant comedian Angelos Epithemiou, who embarks on a UK tour with his show 'Angelos Epithemiou and Friends'.
During his time on the road with Super Furry Animals, Gruff Rhys claims to have amassed a total of 555 bottles of shampoo, 28 sewing kits, 22 razors, 26 packets of shoe polish, 36 toothbrushes, 121 shower caps, 27 combs or brushes, five pairs of slippers, 13 nail files, one bottle of olive oil and two keys. No wonder then, his third solo album is called 'Hotel Shampoo' from which he performs.
And Cosmo Jarvis is our balladeer as he performs his latest single 'Gay Pirates' a graphic, tragic but moving love song about forbidden love on the high seas.
Producer: Cathie Mahoney.
Last on
Listen to Loose Ends anytime, anywhere.