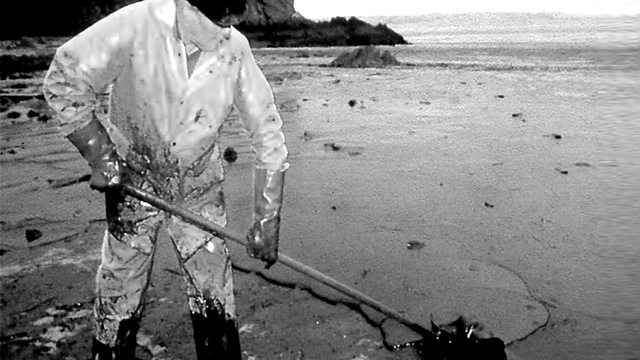 America's Oil Disaster: Could It Happen Here?
The Gulf of Mexico oil disaster of 2010 was the largest ever accidental spill of oil into the world's oceans. For a coastal oil nation like Scotland, the disaster raises two very big questions: could it happen here and what would the consequences be? And with deep water drilling currently taking place off the coast of Shetland, these questions are even more relevant.
In 'America's Oil Disaster - Could It Happen Here?' Euan McIlwraith fronts a docudrama which journeys into the future, and imagines what such an oil disaster might look like for Scotland.
The programme starts in 2013 just as news comes through of a giant oil spill off the coast of Shetland. We discover from experts how much of an impact the spill would have on the environmentally sensitive Shetland Isles, where hundreds of thousands of migrating birds choose to breed each year. We then project forward some years after our imagined spill to see how the natural environment has recovered.